Flower Workshops
Everything you need to know about
Flower Workshops 2023
Discover the enchanting world of floral design at our florist shop nestled in the heart of West Malling. Filled with a breathtaking array of flowers, our shop offers much more than just the usual florist experience. Alongside our exquisite selection of flowers, we also host dynamic evening flower workshops, bringing the art of floral arrangement to life in a fun, interactive, and educational environment.
Whether you're an amateur with a love for flowers, a budding florist looking to refine your craft, or simply searching for an exciting new activity, our workshops cater to all. From the basic fundamentals of floral design to advanced techniques, each class aims to inspire creativity, impart knowledge, and nurture your passion for flowers.
Now, we have exciting news! You can make this unique, floral journey a memorable gift for someone special. We're thrilled to introduce our Workshop Voucher, allowing you to purchase a gift that truly keeps on giving. These vouchers grant the recipient the flexibility to choose any workshop they wish over the course of the next 12 months. They are not only an entry pass to a world of floral creativity but also a delightful promise of an unforgettable experience in the mesmerising realm of flowers.
Guided by Sian one of our team of skilled florists in West Malling. They will learn to create their own stunning arrangements, unlocking a newfound appreciation for the intricate art of floristry.
Visit us today to experience the vibrant colours, fragrant scents, and the creative ambience that only a florist shop like ours can offer. Embark on a journey of floral discovery, create memorable arrangements, or gift an experience that will flourish long after the petals have fallen.
Call 01732 874874 now to book a workshop or buy a voucher
Join our mailing list for the freshest floral updates.
CHRISTMAS WREATH WORKSHOPS -
Please note both Wreath Workshops are held at
David Lloyd, Kings Hill.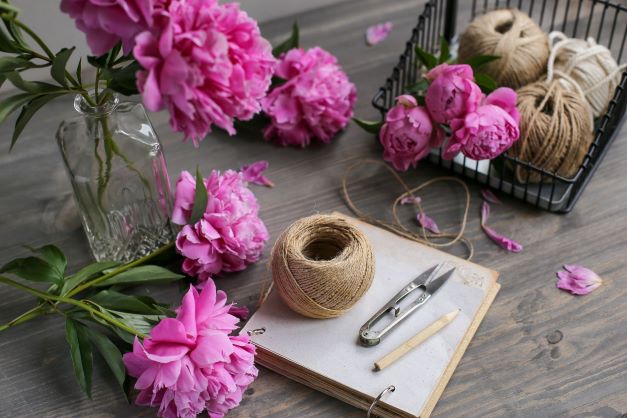 Workshops August 19
1 - 15 items displayed of 21